The Royal Shaumbra Theater presents
"To Be or not to Be… Human?"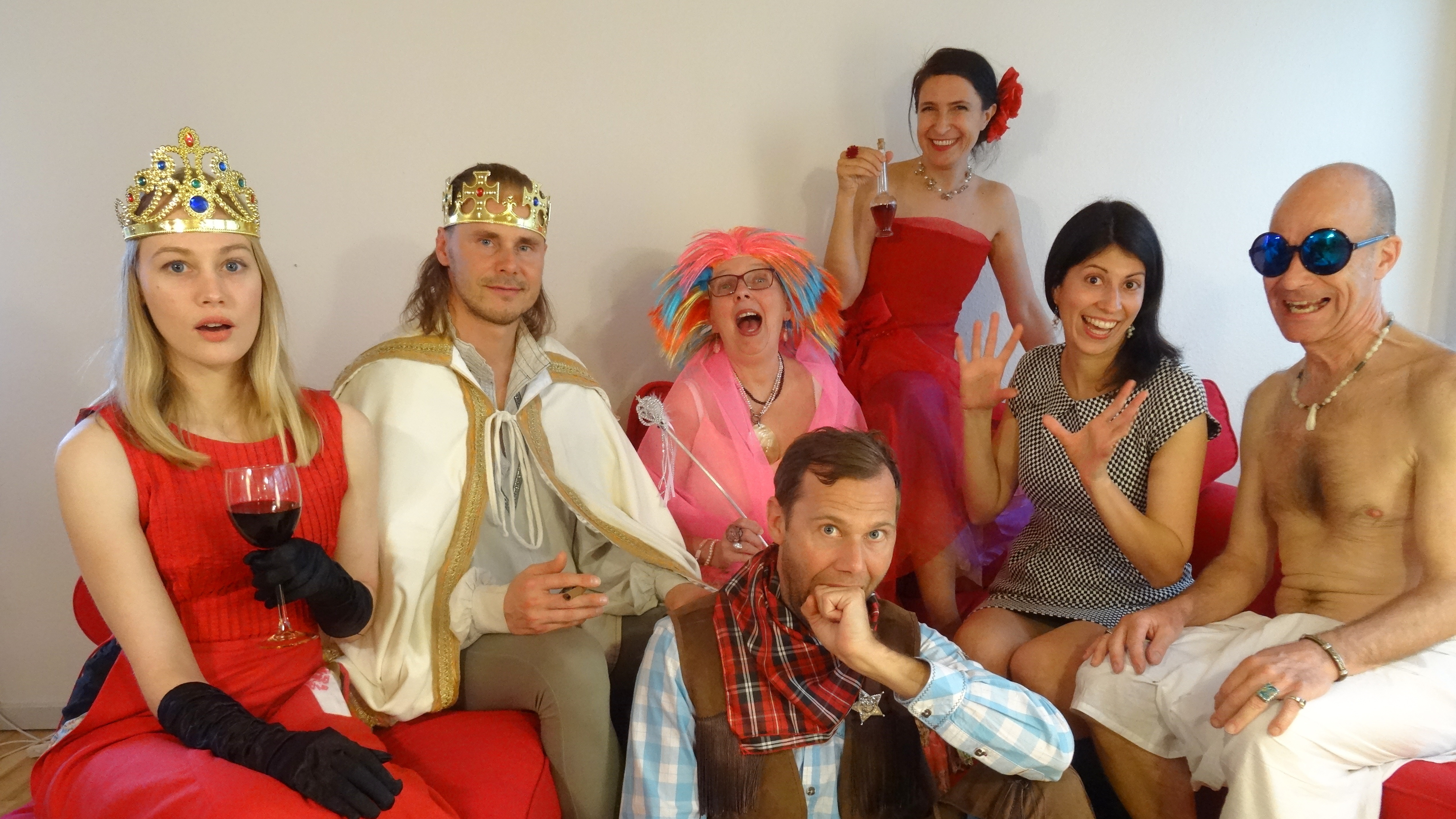 ABOUT THE PERFORMANCE
What is the difference between an act of consciousness and a mask of makyo? Is there space for romance on the path to self-love?
What is true love?
Why would someone choose to embody as a human on Earth?
These are some of the questions that are faced by the characters; inspired by ascended and descended masters and by real human stories.
The Royal Shaumbra Theatre Company
presents the first ever staged comedy written exclusively for a Shaumbra audience.
This show was presented after the monthly Shoud in Europe 2017 in Munich for a great audience.
The performance was live cut recorded by Maria Ajala assisted by Viktor Mraz.
PLEASE NOTE: For purchasing the video you use the button in upper right corner of the trailer. ENJOY