To Be or not to Be… Human?
Our first play was presented in June 2017 at a Crimson Circle event in Munich, Germany, under the name The Royal Shaumbra Theatre Company. The video was recorded and edited by Maria Ajala, assisted by Viktor Mraz.
If you enjoy this video, feel free to leave a comment below!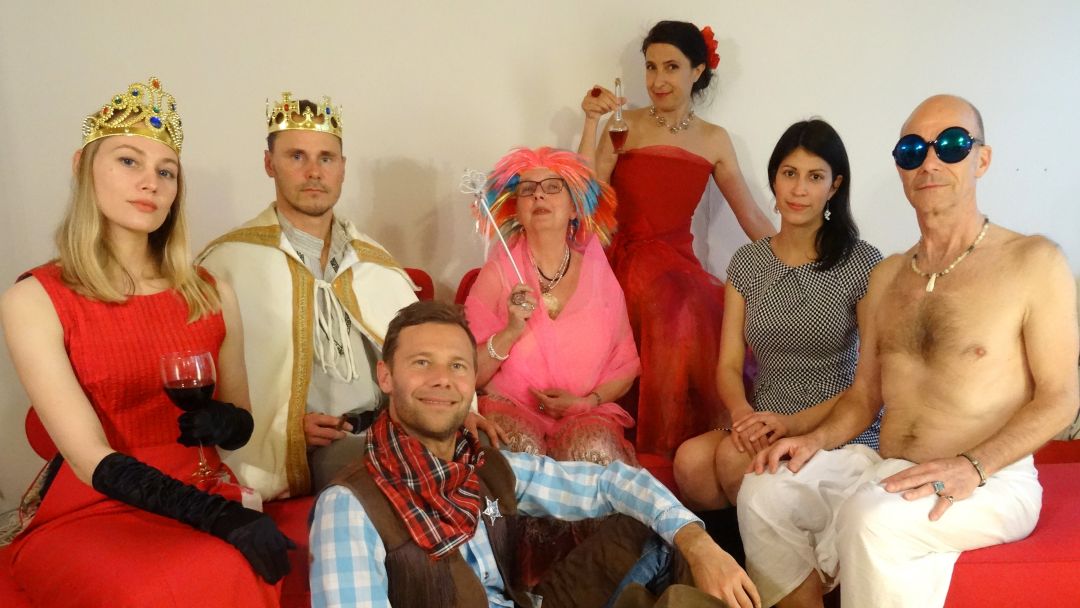 The cast, left to right: Kim Seppäla as Elizabeth, Iiro Riihimäki as Arthur, Jascha Beck as Master K, Anne Maribo Andersen as Fairy Serafina, Romana Ercegović as Fairy Florence, Isabel Gonzalez as Margarita, Finn Andersen as Kuthumi. Written by Romana Ercegović and Kim Seppäla. Directed by Romana Ercegović.
Donations
Your donations here will support the ongoing maintenance and hosting of these videos, as well as future projects and potentials of Divine Joy Theatre. Thank you!